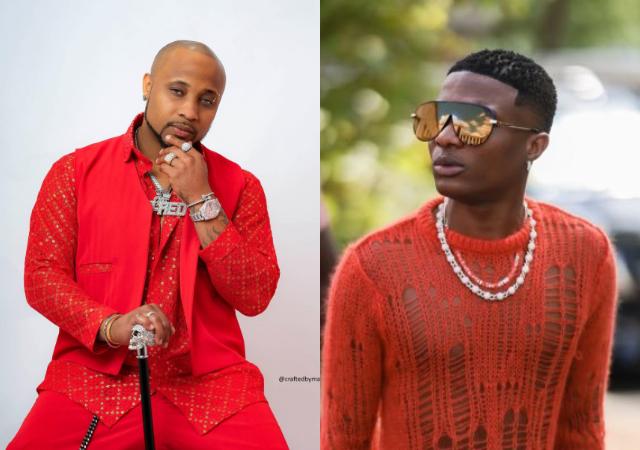 Before Wizkid blow, we dey sleep for the same bed – B-Red
Before Wizkid blow we dey sleep for the same bed – B-Red
Adebayo Adeleke, popularly known as B-Red, a well-known Nigerian artist, has admitted that before Wizkid rose to fame, he and Wizkid shared a bed.
He revealed this in a current episode of the Quincy Jonze-hosted audiovisual podcast Echoo Room.
B-Red, the son of the current governor of Osun State, Ademola Adeleke, claimed to have spent more than two years living at Mo'hits' home, during which time he and Wizkid slept in the same bed.
B-Red continued by saying that at the time, he and his brother Sina Rambo worked as Mo'hits record PAs in America.
In his words:
"Me and my brother, Sina Rambo were Mo'hits PAs in America. If them land na me and Sina dem go call; ' we are landing by this time, pick us up'.
"I lived in Mo'hits' house for two years and two months in Maryland. Before even Wizkid blow, me and Wizkid dey sleep for special bed, the same bed."
For More Celebrity News Click Here
Before Wizkid blow we dey sleep for the same bed – B-Red