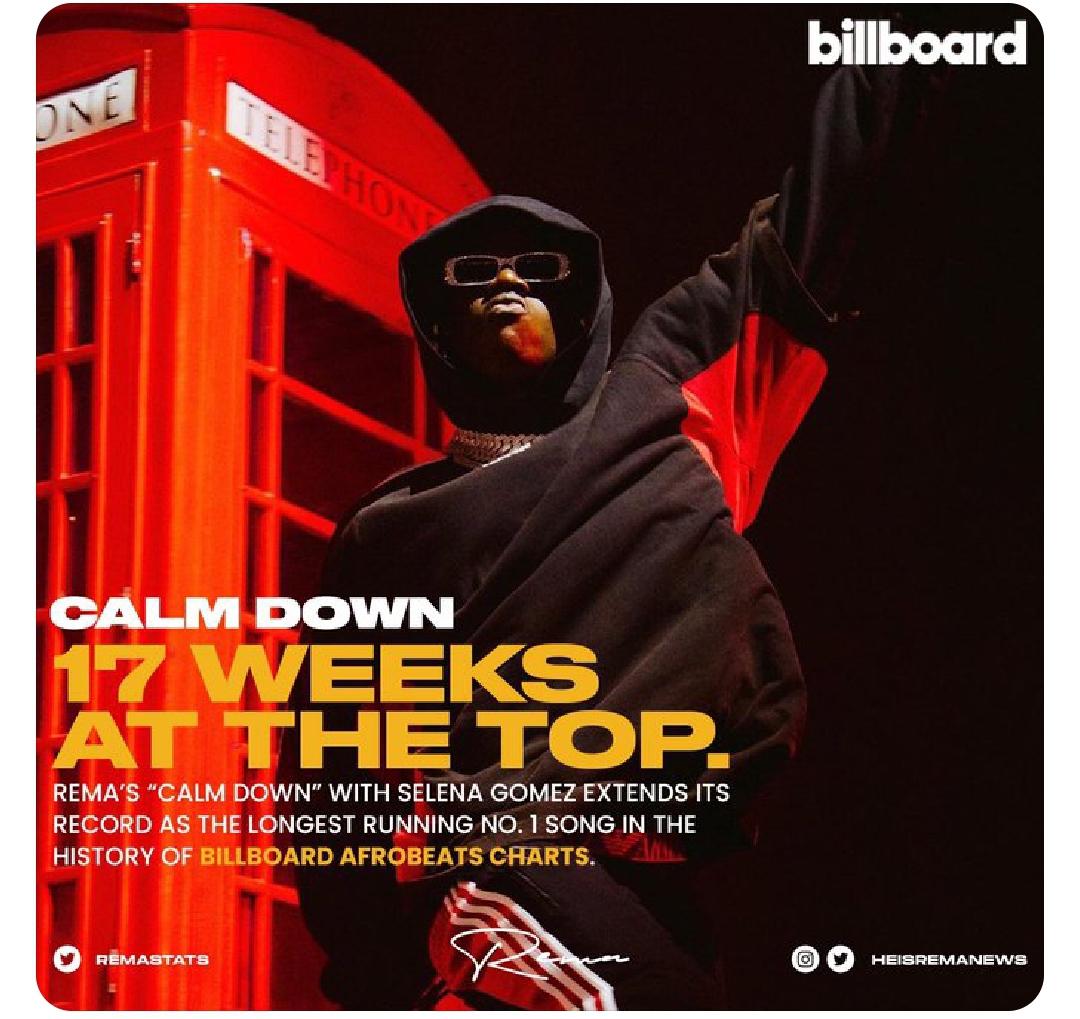 Rema's "Calm Down" Remains #1 On US Afrobeats Top Songs Chart; Gets Dissed For Taking Credit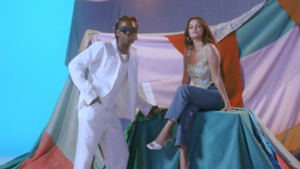 Rema's hit song "Calm Down', was #1 on the afrobeats billboard charts and has been trending ever since. Used on TikTok and other media platforms as a trend, the song was on the playlist of many fans, home and abroad.
Shortly after, a remix was released with Selena Gomez, an American singer, and the song was surged once more. It's been 17 weeks now since the song has been topping the US Afrobeats charts and this feat was celebrated by his fanbase on twitter only to get dissed by fans, majorly American  fans.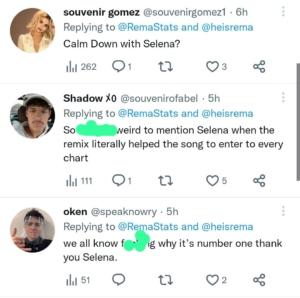 Angry comments were thrown on why a post would be made celebrating the success of the song without a mention of Selena. Do you think the fans are right to be angry? to use certain words? share your thoughts in the comment section.
|📰
•@heisrema's "Calm Down" remains at #1 on the Billboard US🇺🇸 Afrobeats Top Songs Chart for an consecutive seventeenth week. pic.twitter.com/OHqKJrn59e

— REMA STATS🦇 (@RemaStats) December 28, 2022