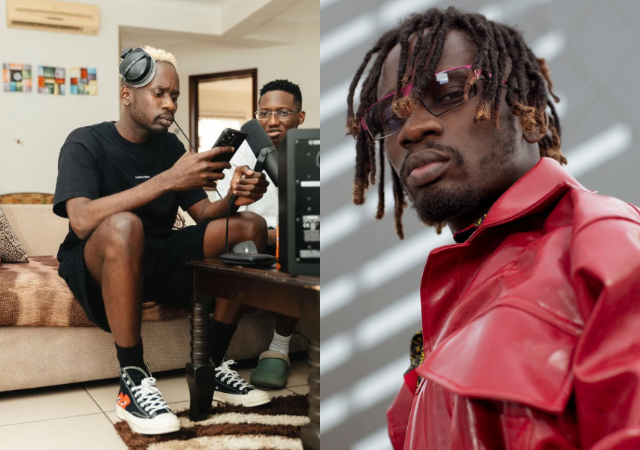 Mr Eazi reveals how he got a sign to quit music and go into business
Mr Eazi reveals how he got a sign to quit music and go into business
Oluwatosin Oluwole Ajibade, better known by his stage name Mr. Eazi, is a Nigerian musician who claims that he got into the music business because he got bored with being an artist.
The "Patek" hitmaker claimed that he never intended to be a musician and only accidentally entered the music industry. He said that following his 2019 Coachella performance, he realized he had to do something else.
In a recent interview with media personality Angela Lee, Mr. Eazi made this claim and noted that he chose to expand into tech to lessen the burnout he was feeling in the music industry.
Three years into his music career, the mechanical engineer admitted he had considered giving up because, after his Coachella performance, he did not feel fulfilled.
He said; "I have a tech company called Zagadat Capital. And this was like me being bored of music. After performing at the Coachella in 2019. I played on the first day of Coachella, I came down from the stage and I felt nothing. No happiness. No sadness.
"For somebody who never wanted to be an artiste, and third year of my career, I'm playing Coachella and I felt nothing. So, for me, it was a sign I would either have to quit music and go do something else.
"Because that was not a good feeling to have or I needed to pause. Maybe I was experiencing burnout. And when COVID hit, it was the first time I paused and tried to decide what would be the next move. I had started Empawa so I was getting to understand the music business.
"But I was tired of even listening to music. How can you run a music business without listening to music? So, I just had my team handle that.
"I have always wanted to be an entrepreneur and now the music has given me access to people and capital, so I was like, okay, I'm gonna start my fund like Jay-Z."
The 'Skin Tight' crooner also disclosed that he will be investing in the movie industry from next year.
CLICK here for previous news
Mr Eazi reveals how he got a sign to quit music and go into business