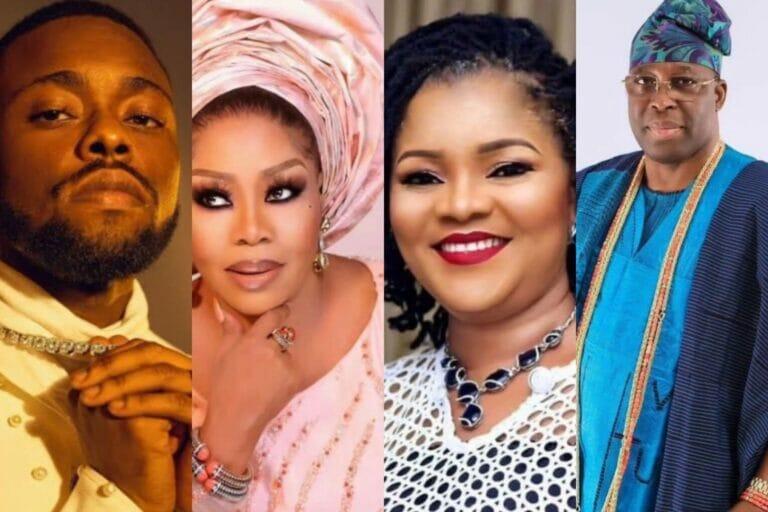 Lojay's mom and co-wife set to scatter wedding as singer's father allegedly set to wed third wife
Lojay's mom and co-wife set to scatter wedding as singer's father allegedly set to wed third wife
Father of singer Lekan Osifeso, also known as Lojay, Lekan Osifeso, plans to get married a third time.
According to Kemi Ashefon's blog, the prominent businessman is planning to marry again this year.
According to sources who spoke with the blog, the singer's father has finalized all preparations to make his lover, Bolaji Dada, his third wife.
His soon-to-be third wife was Lagos State's former commissioner for women's issues and poverty alleviation.
Bolaji fell in love with her husband at first sight after being enamored by his fashionable personality. She has been in a whirlwind relationship with him for years after sticking with him ever since their initial meeting in 2019.
The source claimed that the wedding would take place outside of Nigeria and would be a low-key event.
The businessman's two wives, meanwhile, are not in favor of his new union. According to Kemi Ashefon, the mother of Lojay, who has a relationship with the bride-to-be but assumed she was just a close friend of her family, was taken aback by the union.
According to the blogger, Bolaji was so deeply involved in Osifeso's family life that she frequently visited them.
His second wife is said to be furious and enraged about the marriage and plans to scatter it.
Aishat, the first wife, is believed to harbor a strong disdain for her husband's second wife, Tola Solomon, who has vowed to give back such energy to the new wife.*
for more Celebrity News Click Here
Lojay's mom and co-wife set to scatter wedding as singer's father allegedly set to wed third wife