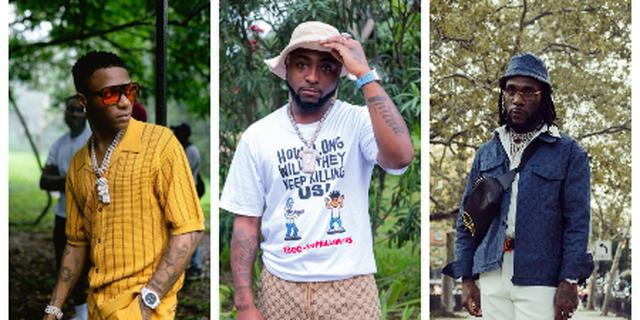 I Am Not Davido, I Would Have Banged Him In The Face- Burna Boy Takes Swipe At Wizkid (SEE DETAILS)
The Grammy-winning musician Burna Boy has made fun of his friend Burna Boy.
Burna, who has been arguing with Wizkid's supporters, has now addressed them once more.
Burna Boy had praised his album on his Twitter page and spoke to the numerous successes that his CD, African Giant, had accumulated over the years.
Read Also: "Machala Is My Song" — Carter Efe Explains How He Made The Song (Video)
A fan of Wizkid tackled the singer and he responded.
Mr Manager: "Una dey always get to daddy Ape pls leave him alone"
Burna Boy: Lol bruh. You tagged me. I corrected you. Idgaf I'm not Wizkid. Lol"
Another Wizkid fan slammed Burna.
He tweeted, "There is no correction….you don't have the most certified African album. Yousouf ndour's has that record. And you don't also have the best selling African album worldwide. Wizkid has it. Rest @burnaboy".
Clapping back, Burna Boy stated that if he wasn't friends with Wizkid, he would have banged his face on sight so his Twitter jokers wouldn't realise he is not Davido.
However, he wouldn't do such because he was better and matured.
"If he wasn't my guy. Then I would definitely have banged him in the face on sight just so his Twitter jokers realize I'm not Davido. But Alhamdulilah I know better and I'm matured enough to know he's NOT YOU".
See their exchange below:
In a deleted tweet, Burna boy takes a swipe at Wizkid pic.twitter.com/MG7XV5Kts0

— Afrobeatsglobal (@Afrobeatzglobal) September 7, 2022