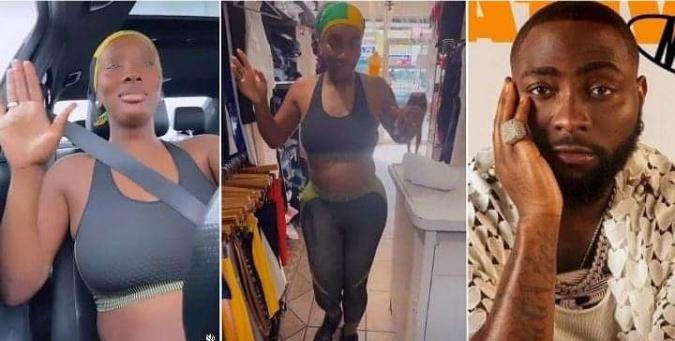 Davido's Alleged Side Chick Anita Brown Shows Off Growing Baby Bump while Dancing Happily
Davido's Alleged Side Chick Anita Brown Shows Off Growing Baby Bump while Dancing Happily
Anita Brown, Davido's accuser, was spotted flaunting her bulging tummy in a video that has gone viral on social media.
This follows her accusation of ace Nigerian singer Davido Adeleke of impregnating her and refusing to accept responsibility.
She then proceeded to drag the singer while hurling unprintable charges about his late kid, wife, and herself.
She published a video of herself dancing in a shop with her protruding belly, which she clutched with her two hands at interval.
Netizens responding in the comments section discussed the tummy, with many wondering if it was really a baby bump and if Davido was to blame.
Watch the video below:
Days ago, Brown had been affirming to anyone who calls her Davido's wife, further fueling the speculation about the nature of her relationship with the Nigerian superstar.
Netizens in their reactions, reiterated that the American citizen might be interested in being the singer's wife as she kept on affirming that to people who called her 'our wife'.
One netizen said: "@ninatheelite you are beautiful. We Nigerians love you and accept you as our wife," and she replied "Amen" to that.
Another commenter referred to her as "OBO wife" and she replied "Exactly big wife.
Davido's Alleged Side Chick Anita Brown Shows Off Growing Baby Bump while Dancing Happily
For More Celebrity News Click Here