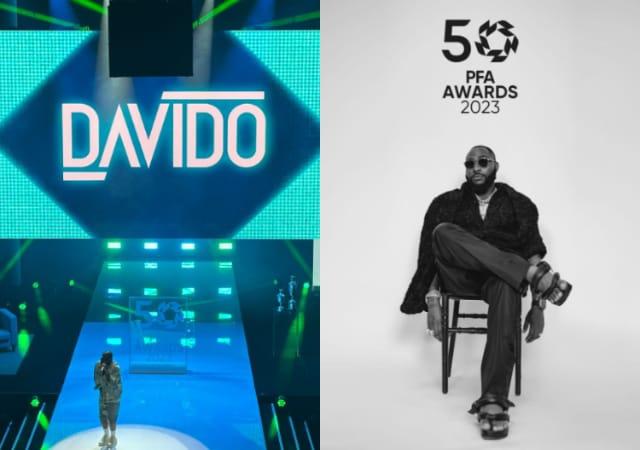 Davido Thrills Audience At 50th PFA Awards In UK
Following his performance at the 2022 World Cup in Qatar, renowned Nigerian singer David Adeleke, better known as Davido, has demonstrated his talent on a worldwide scale once again, this time at the historic 50th Professional Footballers' Association (PFA) Awards.
The event, held on Tuesday, August 29, at Manchester's Lowry Theatre, witnessed Davido's fascinating performance, which attracted acclaim from the audience, which included notable worldwide football stars.
Davido's ability to transcend musical barriers and fascinate various audiences is enhanced by his participation in such high-profile events.
A picture captured during his stage performance provided a glimpse into the energetic and engaging atmosphere he created. As a multifaceted artist, Davido has solidified his position not only in the music industry but also as a cultural ambassador representing Nigeria on the global stage.
His recent appearance at the PFA Awards serves as a testament to the impact of his artistry, reaching beyond the realm of music and resonating with audiences across various countries and continents.
By continually seizing opportunities to perform on the international stage, Davido plays a pivotal role in elevating Nigeria's presence and reputation on a global platform.
See a photo from his performance below