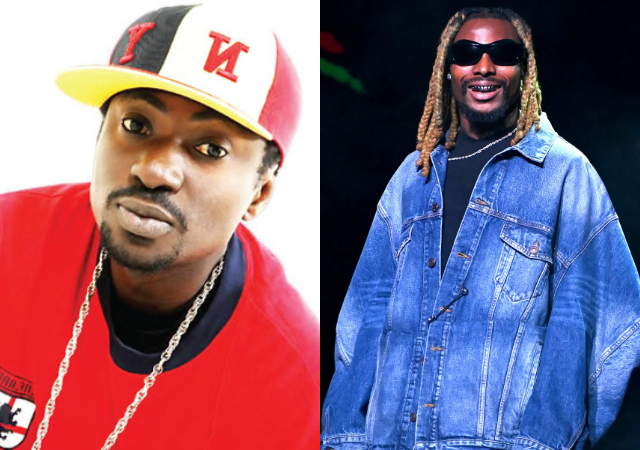 Blackface Accuses Burna Boy, Asake and Wizkid of Intellectual Property Theft
Blackface Accuses Burna Boy, Asake and Wizkid of Intellectual Property Theft
Former member of the defunct Plantashun Boiz group, Blackface, accuses Wizkid, Burna Boy, and Asake of intellectual property theft.
During an interview with Naija FM in Lagos, the singer, who is best known for his hit 'Ghetto Child,' said that the group sampled his songs without his consent.
Wizkid and Burna Boy's song 'Ginger', according to Blackface, closely mimics his single 'Twist & Turn' in terms of rhythm, beat, and the way the melody begins and ends. He noticed that only the verses had been changed.
In addition, Blackface accused Asake of stealing his song 'Ikebe Supa' in 'Joha,' claiming that he is an inspiration to these musicians.
The veteran singer who once called out 2Face Idibia clarified that he does not oppose young artists sampling his work, but he takes issue with the lack of permission and proper acknowledgement in the process.
"Young ones dey get inspiration from my music. The first person wey sample my music na Wizkid when he do 'Baby girl I like the way you whine it.' When I release these records, dem go find the one wey dem like and dem go turn am to their own," he said in part.
Watch the video below …
CLICK HERE for more news
Blackface Accuses Burna Boy, Asake and Wizkid of Intellectual Property Theft