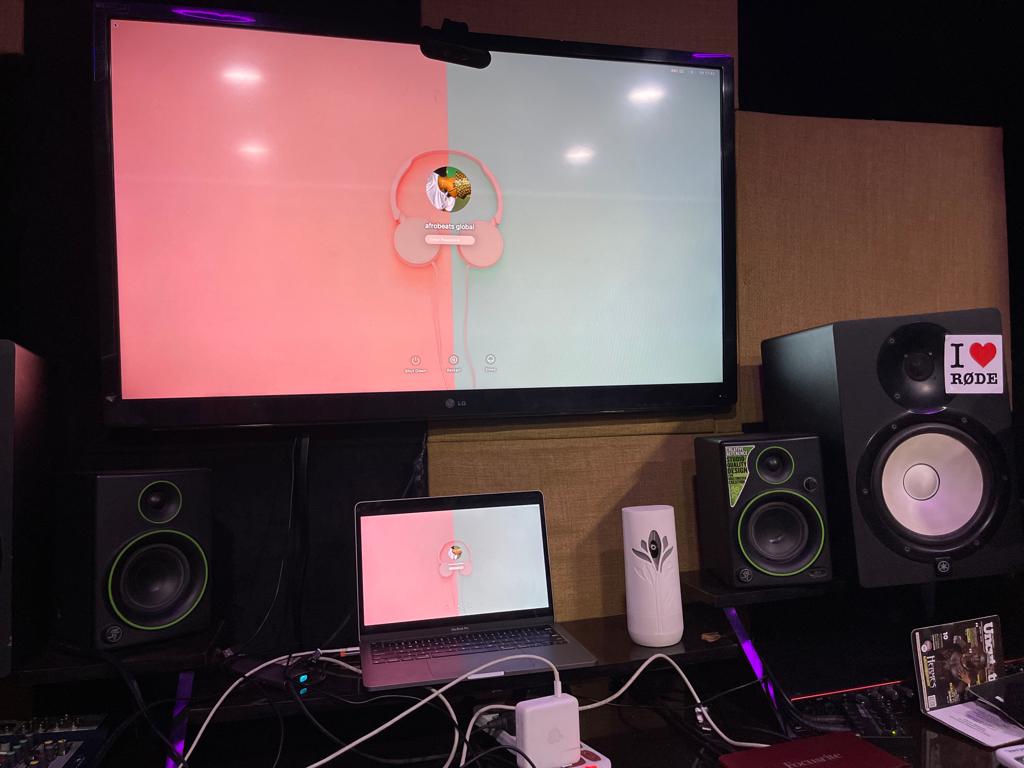 Afrobeatsglobal Studio: Where Music Finds Its True Groove
In the pulsating heart of the music scene, there's a place where beats meet innovation, creativity flows like a river, and melodies find their true groove. Welcome to Afrobeatsglobal Studio, where the magic of music comes to life.
The Space:
Afrobeatsglobal Studio is not just a recording space; it's a musical haven where every sound finds its perfect home. Nestled in a dynamic urban setting, the studio exudes a vibe that ignites your creative spirit the moment you step in. The space is meticulously designed to inspire and enhance your music-making journey, making it the ideal place for artists of all genres.
State-of-the-Art Equipment:
At Afrobeatsglobal Studio, we understand that exceptional music requires exceptional tools. Our state-of-the-art equipment and cutting-edge technology are at your disposal. Whether you're a solo artist, a band, or a producer, you'll find the perfect setup to take your music to the next level. From recording to mixing and mastering, our studio is equipped to cater to all your musical needs.
Passionate Professionals:
The heart and soul of Afrobeatsglobal Studio lies in its team of dedicated professionals. Our engineers and producers are not just experts; they're music enthusiasts who are committed to bringing your artistic vision to life. They work tirelessly to ensure that every note, beat, and lyric is captured and transformed into a masterpiece.
Inspiration Everywhere:
Creativity thrives in an environment that sparks your imagination. Afrobeatsglobal Studio is not just a blank canvas; it's an inspiration hub. From the stylish decor to the friendly atmosphere, every corner of the studio is designed to inspire. It's a space where you can explore new genres, experiment with your sound, and find your unique musical identity.
Flexible Scheduling:
We understand that the creative process operates on its own clock. Afrobeatsglobal Studio offers flexible scheduling options so you can book sessions at your convenience. This way, you can concentrate on the most crucial aspect of your journey – creating exceptional music.
Community and Collaboration:
Music is a journey best shared. At Afrobeatsglobal Studio, you're not just a client; you're part of a vibrant community of musicians and artists. Collaborate with like-minded individuals, share experiences, and grow together. The collective energy and passion that flows within our community is unmatched.
Afrobeatsglobal Studio is more than a recording space; it's a sanctuary for artists and creators. It's where your musical dreams find their true groove, where inspiration meets innovation, and where passion is turned into pure art. If you're ready to take your music to the next level, this is where your journey begins.
So, what are you waiting for? Step into Afrobeatsglobal Studio, and let your music find its true groove. Your masterpiece is waiting to be created. Join us on this sonic adventure today.
Follow us on on Ig @Afrobeatsglobal