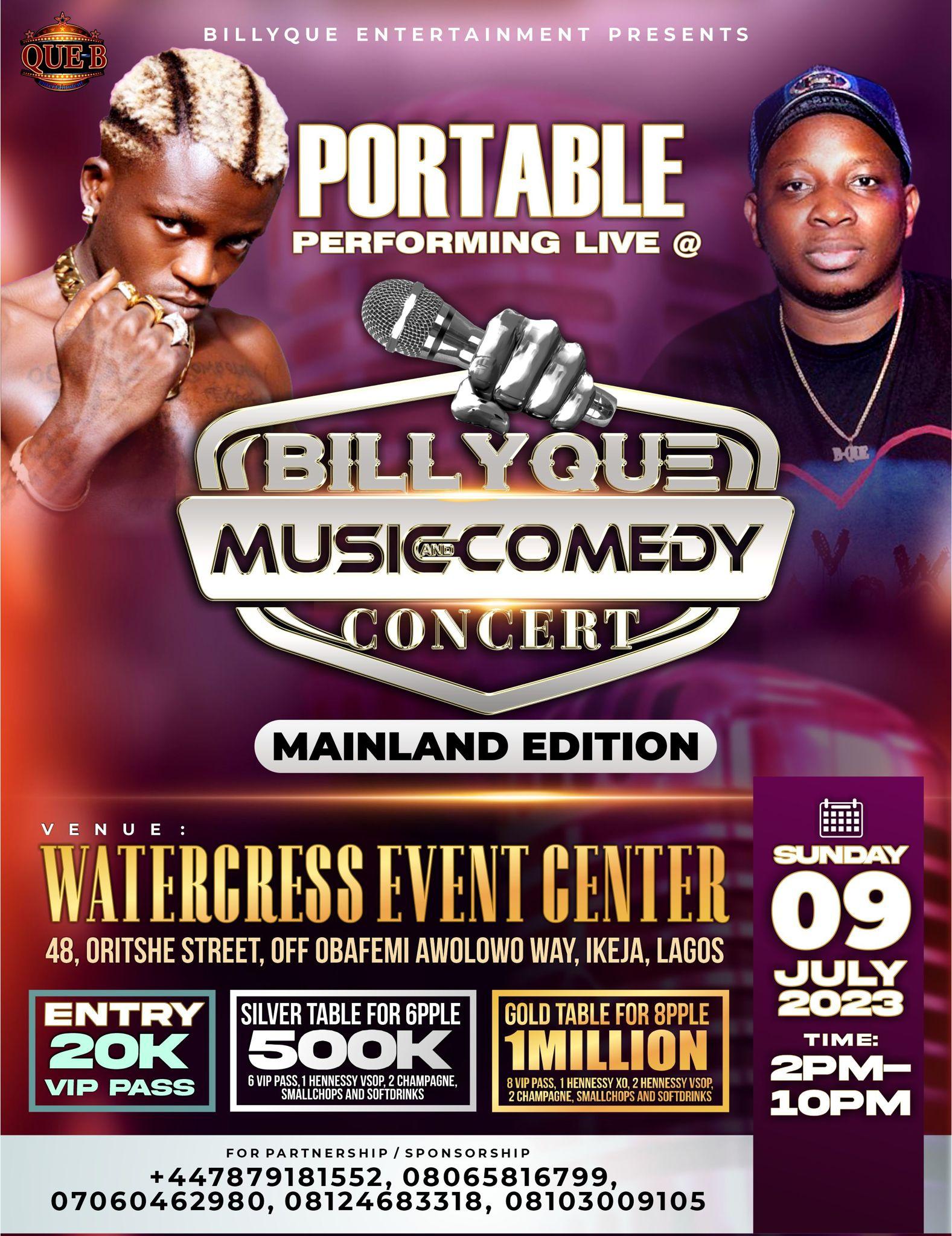 You're invited to Billyque's Music & Comedy Concert (Mainland Edition)
#FeaturebyBillyque
We are thrilled to invite you to a spectacular event called the Music & Comedy Concert (Mainland Edition)
Get ready for an unforgettable evening filled with music, entertainment, and an electrifying atmosphere that will leave you wanting more.
Billyque, a well known Entertainment event planner and Influencer based in Lewisham, London. Will be putting togetherring a sensational live event that will have you dancing and vibing on sunday the 9th of July 2023.
Prepare to be captivated by his incredible stage presence and powerful lyrical prowess from artists such as Portable, Lyta, Slimcase, Jamokay, Kashytunes, Remi Aluko, Otega and many more!
Event details
Name: Billyque Music & Comedy Concert
Don't miss out on this incredible opportunity to witness big stars Live and create memories that will last a lifetime.
We look forward to hosting you at Billyque Music and Comedy Concert for an extraordinary night of music and entertainment!