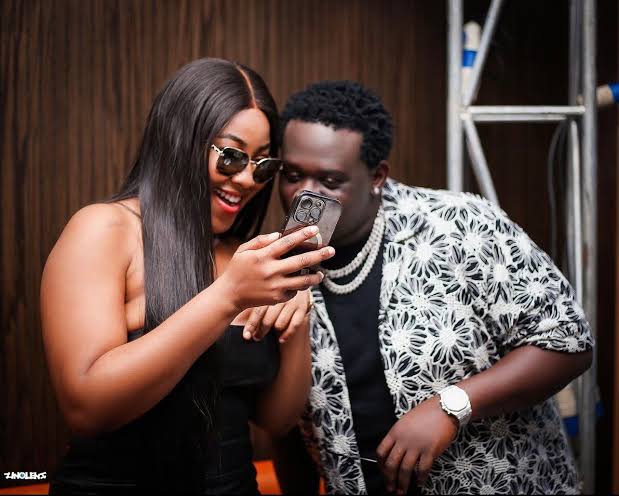 Wande Coal and I have been married for a year – BBNaija's Erica Nlewedim alleges
BBNajia Erica Nlewedim, an actress and former housemate, shocked the internet when she revealed that she and well-known singer Wande Coal were marriedd.
The Reality TV star stated that they have been husband and wife for a year in a post on her Twitter page.
To commemorate their one-year anniversary, she posted a picture of herself with Wande on Tuesday.
Erica wrote;
"Today makes it a year since we got married! Happy anniversary to us."
In a separate post, the actress uploaded a photo of she and the singer staring at a phone, with the caption; "Looking at our wedding pictures. Awww."
Some fans probed her to know if she was serious about the revelation or if it was just a form of promotional post, while others congratulated Erica.