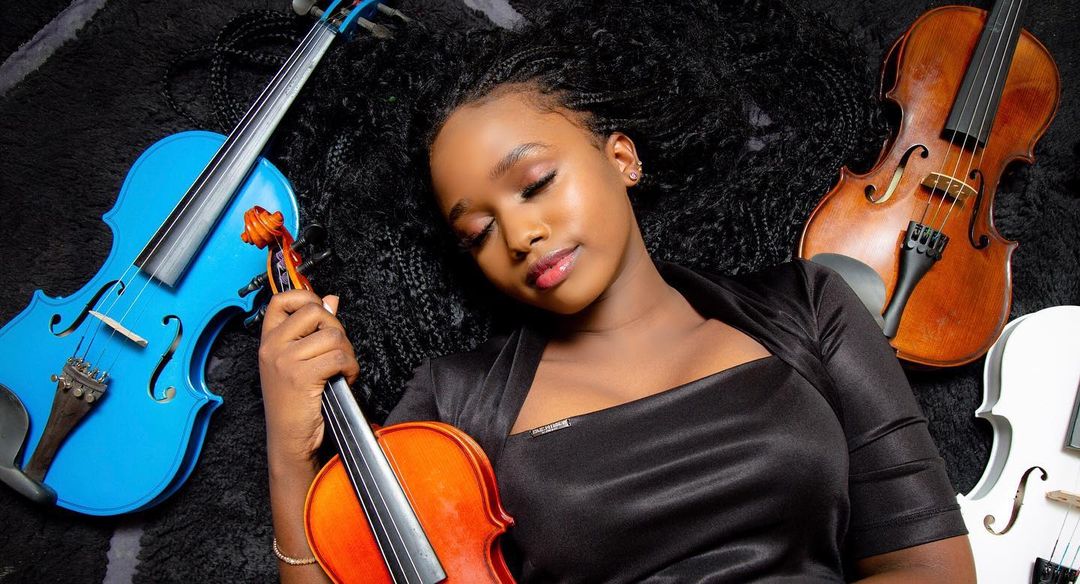 Sony Music Africa Signs Talented Teenage Tanzanian Singer, Abby Chams.
Also read: Tanzanian Singer, Diamond Platnumz Drops The Video Of His Song "Wonder"
Abigail Chams, a 19-year-old Tanzanian singer/songwriter, guitarist, pianist and violinist is the newest member of Sony Music Entertainment Africa. She was officially introduced as a member of the influential record label on Wednesday, 8th of June, 2022.
Asides music, Abby Chams is also involved in a lot of projects. At the age of 18, she became the youngest entrepreneur in Tanzania by being the CEO and founder of "Abby Chams School of Music" and a clothing line, "Jean'd Up".
The teenage talented singer is also raising awareness on mental health through her youth program, "Teen Talks With Abby Chams". She is also the UNICEF's Youth Advocate in Tanzania for Mental Health and Gender Equality. Abby Chams also holds a position as1 the ambassador for the Tanzania Chambers of Commerce, Industry and Agriculture. Impressive right?
With hits like Tucheze, Chapa Lapa, Sound of Victory and I'm Yours, she is a fast rising star, not only in Tanzania, but also in the African Music Industry. No wonder Sony Music wasted no time in snatching her up.
The singer expressed her excitement and gratitude to Sony Music on social media. She wrote,
"I feel blessed, honoured, and fortunate to be one of the performing female artists to represent Africa on a major label Sony Music Africa.

"This is a dream come true, a manifestation of sorts and the constant pursuit to be better each day. It is a testament to my faith and hard work. The world is about to get the Abigail experience! Asante Yesu."
Sony Music East Africa shared pictures and videos of them officially welcoming her to their team. Check them out below:
View this post on Instagram