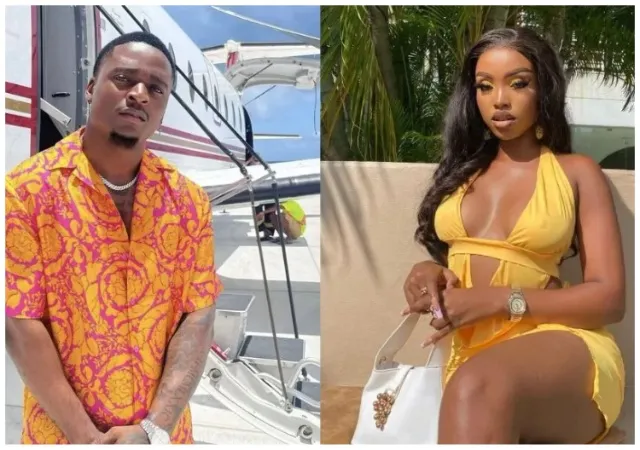 Police declare Killaboi wanted for 'mistakenly' murdering his 21-year-old girlfriend, Augusta Osedion
Police declare Killaboi wanted for 'mistakenly' murdering his 21-year-old girlfriend, Augusta Osedion
Killaboi, a Nigerian man, is currently wanted by the Nigerian Police Force in connection with the murder of his 21-year-old girlfriend, Augusta Osedion.
The Lagos State Police Command made the announcement on Tuesday, October 10, via an official statement posted on X, formerly known as Twitter.
Killaboi, 26, claimed in July that he "mistakenly" stabbed his fiancée following an argument.
He acknowledged to running in terror and expressing suicidal thoughts since the incident.
The police statement reads, "The Lagos State Police Command hereby declares Benjamin Best Nnanyereugo wanted.
"Nnanyereugo is a suspect in the murder of his girlfriend, 21-year-old Augusta Onuwabhagbe Osedion, which occurred on July 13, 2023, in his Oral Estate, Ajah residence."
"After exhausting all available avenues to bring him in, he is now declared a wanted man."
"The suspect, aged 26, stands at approximately 5'9 ft tall, hails from Abia State, has a dark complexion, and is fluent in English, Igbo, and Pidgin English."
Despite the Lagos State Police Command spokesperson, Benjamin Hundeyin, the self-proclaimed blockchain developer and crypto enthusiast has remained at large since the incident.
SEE POST:
Police declare Killaboi wanted for 'mistakenly'  murdering his 21-year-old girlfriend, Augusta Osedion