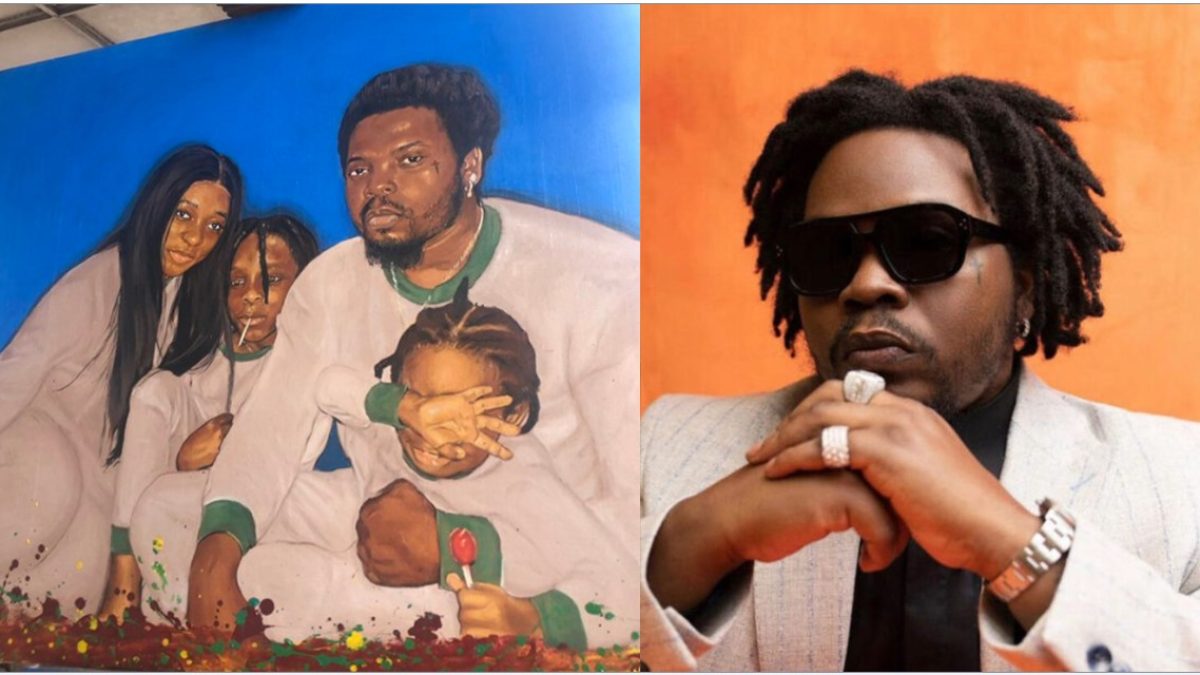 Olamide reaches out to artist who drew amazing artwork of his family
A Nigerian musician shared on social media the unexpected DM from well-known rapper Olamide Adedeji that made his day.
The YBNL boss was impressed by the family portrait that Shoreyarts, a painter, created of Olamide with his wife and two children.
The talented musician asked him for his phone number in order to support his craft, and the fine artist shared a screenshot of the message.
On July 8, 2023, Shoreyarts posted a picture of the painting on Twitter and tagged the Hip Hop artist in the message. To ensure that Olamide sees the tweet, he urged followers to keep retweeting it.
"Did a painting of @Olamide and his family help retweet him till he sees this," he captioned.
A day later, the young man gave an update that the music star DMd him just when he thought of giving up hope. He said his life has changed and declared that he will be forever grateful to Olamide.
The talented guy wrote; "Just when I'm about to give up baddo text me😭😭😭…… @Olamide I'll be forever grateful sir ……my life don change 🥺🥺🥺 ehy God I'm really so shocked!!!!!"