Odumodublvk Secures His First Apple Music Top 5 Entry Days After Wizkid Posts His Song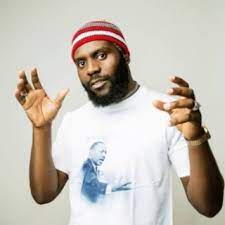 Up-and-coming Nigerian rapper and songwriter, Tochukwu Ojogwu popularly known as Odumodublvck, has secured his first Apple Music Top 5 entry.
Odumodublvk has been creating a buzz since his introduction into the Nigerian music industry and has now entered into the Apple Music Top 100: Nigeria with the release of his latest single, "Declan Rice"
Read also: Tiwa Savage Reacts To Wizkid Vibing To Her Latest Track, "Stamina"
The single, which has also earned him a follow on Instagram from the footballer himself, has been receiving a lot of buzz since its release. It climbed up the charts just hours after Nigerian afrobeats legend, Wizkid posted the song on his IG story.
The single is the rapper's first single of the year and he will be looking to continue in his impressive run of hits after releasing his hit single "Picanto" in 2022.
The single owes production credit to talented producer, Trill Xoe.
View this post on Instagram