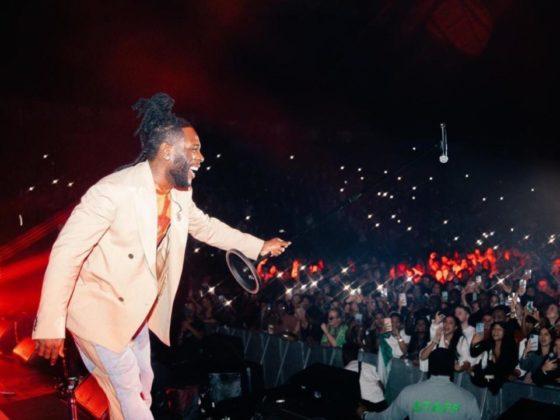 Burna Boy's London Stadium concert will be broadcasted in over 165 countries
Apple Music is set to give users in over 165 countries an exclusive view of Burna Boy's historic London Stadium concert.
Since gaining international acclaim in 2018 with his hit single 'YE', Burna Boy has established himself as one of the artists taking Nigerian music to a global audience.
On June 3, 2023, Burna Boy made history after 60,000 people filled up the London Stadium to watch him thus making him the first African artist to headline a stadium concert in the UK. This is a feat he has since repeated after headlining the 41,000-capacity Citi Field stadium in New York.
Burna Boy's historic London show is set to be broadcasted to Apple Music users in over 165 countries on July 19, 2023.
In an interview with Ebro Darden to preview the live performance, Burna Boy shared that he was impressed by the crowds' energy and grateful for their support. He also shared that the concert is part of his effort in trying to let the world know music is bigger than a genre.
Burna Boy's Apple Music Live which will go live in Nigeria at 8PM is part of the second season which kicked off in May with a captivating performance by Ed Sheeran. The Nigerian superstar joins Wizkid as the second African artist to have an Apple Music Live performance.