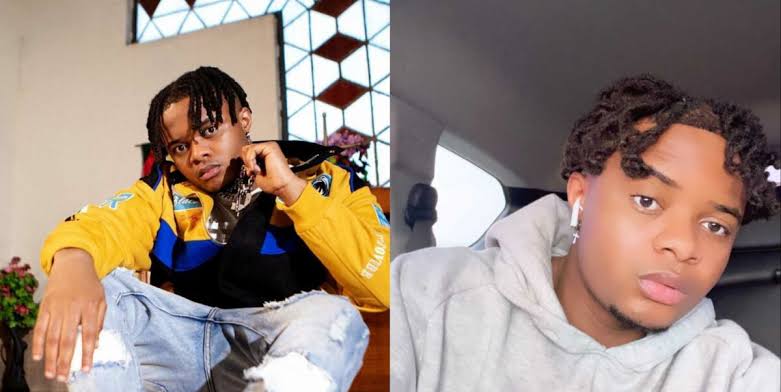 "Baba no believe him eyes" – Crayon says dad refused to sit when he visited his new house
Fast-rising singer Crayon describes how his father's first visit to his new home left him standing in awe and refusing to sit down.
He admitted that his father initially stood up instead of sitting down for the first thirty minutes because he couldn't believe what he was seeing.
He claimed that his father was having trouble believing it because he remembered how they had shared a one room in Orile, Lagos state, with 13 other people.
He wrote:
"Yesterday my parents came to my new crib for the first time, my dad couldn't sit for 30mins straight! Baba no believe him eyes ! My papa dey fo kpe ! How??? From 1 room face me I face you with 13people for orile to this 🏠! God is too kind! "Trench To Triumph" Fr Fr !"
Yesterday my parents came to my new crib for the first time, my dad couldn't sit for 30mins straight! Baba no believe him eyes ! My papa dey fo kpe ! How??? From 1 room face me I face you with 13people for orile to this 🏠! God is too kind! "Trench To Triumph" Fr Fr ! 🙏🏽

— CRAYWAY! (@crayonthis) July 10, 2023