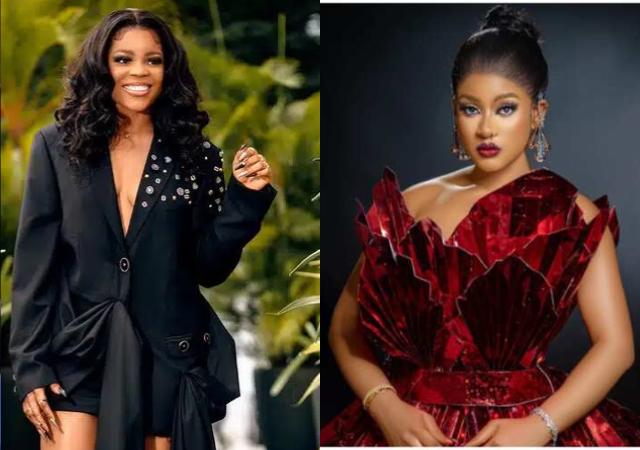 "You call mine silicone, but your backside looks injected with cement" – Chichi berates Phyna
"You call mine silicone but your backside looks injected with cement" – Chichi berates Phyna
Chichi, a popular BBNaija star, has openly questioned Phyna's backside, stating that it appears to have been enhanced with unnatural substances.
The debate began when Phyna took to her social media platform to show off her abs, claiming that her curves were 100% natural and slamming those who had undergone silicone enhancement.
However, the situation worsened when a video of Phyna dancing at an event became viral. Observant netizens quickly commented on her backside's apparent abnormality in the video, setting the stage for Chichi to enter the fight.
Chichi, known for her outspoken attitude, took advantage of the occasion to shoot back at Phyna, claiming that Phyna's behind had been injected with cement to attain its current form.
Furthermore, Chichi insinuated that Phyna is inspired by Chichi, meaning that she is the source of Phyna's shiny persona.
Chichi wrote;
"Fact remains I am the fountain you fetch your inspirations from. You call mine silicon, yours is injected cement in your derrière. I'm your Mother! 🐖
Caption 😝😝😝 pic.twitter.com/ADnZedYNIT

— UNUSUALPHYNA🎙 (@unusualphyna) August 13, 2023
For More Celebrity News Click Here
"You call mine silicone but your backside looks injected with cement" – Chichi berates Phyna