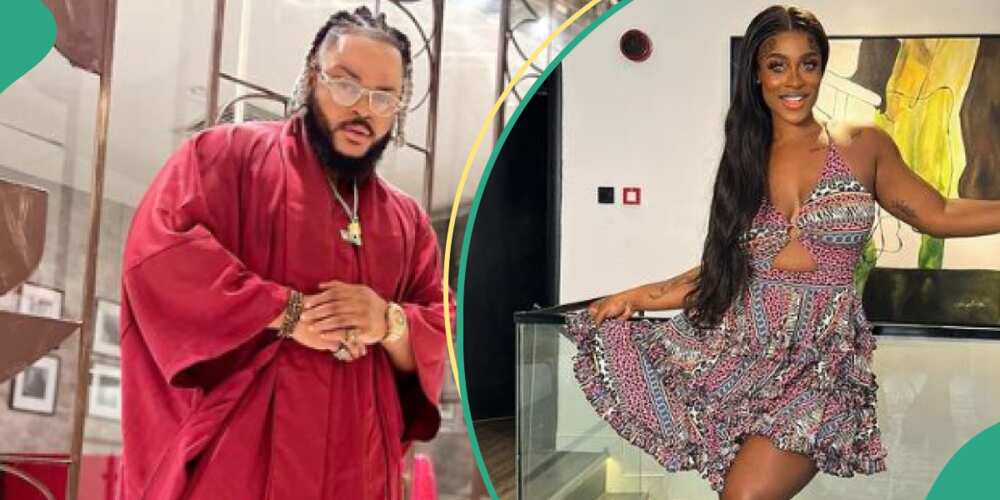 "The way Whitemoney behaves in the house is fake, he's bullying me in the kitchen" – Uriel speaks
"The way Whitemoney behaves in the house is fake he's bullying me in the kitchen" – Uriel speaks
The All-Star Edition of BBNaija is currently airing season 8, and one of the housemates, Uriel, has accused Whitemoney of intimidating her in the kitchen.
When Whitemoney cooks, according to Uriel, he uses ingredients in the kitchen without any restrictions.
However, she feels constrained when she tries to cook because she worries about Whitemoney's reaction.
She continued by saying that Whitemoney, perhaps because other housemates like her stew, appears uneasy about her cooking and doesn't want her in the kitchen.
Netizesn Reactions…
Numerous Nigerians have responded to her statement and voiced their opinions in the comments section.
See some reactions below:
iam_ozeyormar: "Uriel is just being manipulative and ranting unnecessarily.. if you claim you both are close why not call him aside and talking to him , instead of going round talking trash."
ellas_hair_collectibles: "U wan follow Mazi Drag him strategy. Uriel na Mazi first reach there na."
gracie_oma: "I don't know why this Uriel and white money fight is making me to laugh. Uriel Biko, o zu go."
cecilia.peters: "Uriel rest dear this highlight is not lighting people that love you will vote you."
thicktianah: "Battle of the chefs. Nice move Uriel."
nkedensbaby: "No lies detected! He did same to Queen!!"
ego_oyibo29: "They should do and evict whitemoney abeg."
kemaara: "Whitemoney is so annoing always with this kitchen strategy. Uriel that is even a better cook and chef #yimu. Oga rest and stop this rant !!! Ko necessary."
For More Celebrity News Click Here
"The way Whitemoney behaves in the house is fake he's bullying me in the kitchen" – Uriel speaks