Skales Loses His Mother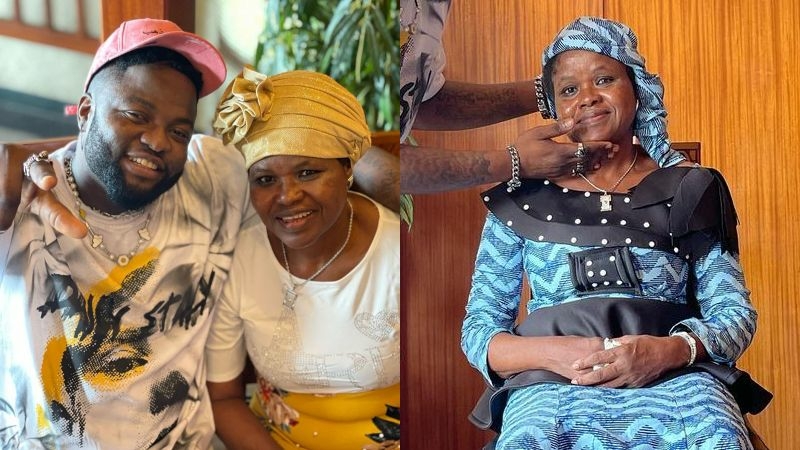 Talented singer and songwriter, Skales, has just suffered an excruciating loss. The Shake Body crooner took to his Instagram account on Tuesday, October 25, to announce the death of his beloved mother.
"MY ANGEL I will miss you forever… It hurts," he wrote.
Over the years, Skales has been very vocal about his mother's influence in his life and support for his music journey. Describing her as his pillar, he never wasted any opportunity to praise her unwavering strength in difficult times.
In June 2019, he revealed that his mother was regularly abused sexually and physically by his father. He tweeted:
"My mum was abused and molested by my dad but she still held it down for that madafaking nigga!!! Cz of me but that idiot still dipped with another woman and I refused to go with him stayed with my mum guess wat I was only 5yrs old but witnessed all that…she never spoke up."
Fortunately, Skales was able to fulfill his life long dream of taking care of his mother and repaying her good deeds. His devoted actions will hopefully console and comfort him during his grieving period.
Also read: "Keep us in prayers" – Reekado Banks writes as he loses mother.
Immediately after the announcement, his fans and colleagues took to the comment section to express their condolences and offer some words of advice.
Check out the post below:
View this post on Instagram