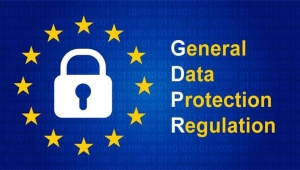 Last Updated: 24/10/2023
Welcome to Afrobeatsglobal media management, the ultimate African music platform that propels your musical talent to the global limelight. We are your dedicated source for showcasing African talent, including artists from Nigeria, Ghana, South Africa, and Africans worldwide.
1. Data Controller
AfrobeatsGlobal, with operations based in United Kingdom and Nigeria, is the data controller responsible for the processing of your personal data under the General Data Protection Regulation (GDPR).
2. Information We Collect
At AfrobeatsGlobal, we may collect and process various types of information:
Personal Information: Name, email address, phone number, and other contact information.
Usage Data: Information about your interaction with our website, including IP address, browser type, and pages visited.
Cookies and Analytics: We use cookies and similar technologies to collect information about your browsing behavior.
3. How We Use Your Data
We use your data for the following purposes:
To provide, maintain, and enhance our website and services.
To communicate with you, respond to your inquiries, and share relevant information.
To analyze and improve user experience and customize content.
For marketing and promotional purposes, with your explicit consent.
4. Data Sharing
We do not sell or transfer your personal information to third parties without your explicit consent. However, we may share your data with:
Service Providers: Third-party companies and individuals who assist us in website operations.
Legal Compliance: To comply with applicable laws, regulations, and government requests.
5. Data Security
We take reasonable measures to protect your personal information from unauthorized access, disclosure, alteration, or destruction.
6. Your Rights
Under GDPR, you have the following rights:
Access: You can request access to the personal information we hold about you.
Rectification: You can request corrections to your personal data if it is inaccurate or incomplete.
Erasure: You have the right to request the deletion of your personal information under certain circumstances.
Data Portability: You can request a copy of your data in a structured, commonly used, and machine-readable format.
Withdraw Consent: You can withdraw your consent for processing where applicable.
7. Contact Us
For inquiries or to exercise your rights under GDPR, you can reach us at the following contact points:
8. Changes to this Privacy Statement
We may update this Privacy Statement from time to time to reflect changes in our practices or for other operational, legal, or regulatory reasons. Please check this page for the latest updates.