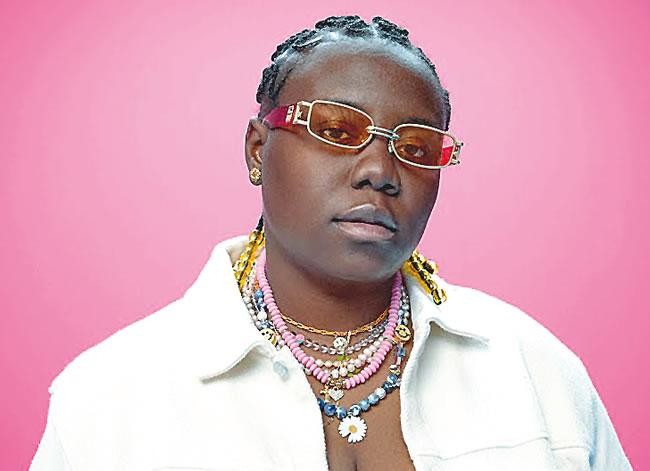 'No Days Off' is the last piece in Teni's rebrand
'No Days Off' is the last piece in Teni's rebrand
'No Days Off' is the last piece in Teni's rebrand
Teni is rebranding into an all-round superstar.
Teni is one of the female artists who has helped to form a much-needed spine for the female end of the Nigerian music industry through her incredible music and infectious personality. 'No Days Off' is the last piece in Teni's rebrand
Teni's entrance into the scene was heralded by the natural appeal that flows from her talent and relatability, and while several artists struggle to make the transition from internet sensation to music star, Teni was able to become a mainstay in the Afrobeats scene.
This piece takes a look at Teni's rebrand over the years which now appears to be complete with the release of her recent single 'No Days Off.'
The Adorable Music Star
Teni got her big break in 2018 and went on a blistering run of hits ('Case', 'Askamaya', 'Uyo Meyo') which culminated in her winning the Best Pop Song and Record of the Year at the 2019 Headies Awards.
Her introduction into the mainstream would see her become the adorable music star loved for her captivating music as well as for her sense of humor.
After becoming famous, Teni would continue to maintain her reputation as a fan favorite as she used her social media to offer the playful side that preceded her rise into the mainstream.
As Teni grew in fame, this playful side would begin to slowly dwindle down while she continued churning out her trademark records.
When she released her debut album 'Wondaland' in 2021, she greatly reduced the display of the adorable personality listeners were familiar with and this invariably affected consumers' appreciation and interaction with the music.
This subtle rebrand would continue into 2022 where she underwent an impressive weight loss journey before returning with new singles which again, were overshadowed by her drastic physical alteration.
After steadily shedding off the old parts of herself, Teni is now set to entirely kill off the old body and introduce listeners to a new superstar with all-around artistic switches.
Welcome the New Body: The Superstar Rebirth
Teni's weight loss journey was the first major marker for fans who might not have been catching on to her rebrand.
With her new looks, she became partly unrelatable to a section of fans whose appreciation of her music extends far into her looks. This was similar to the public introspection Adele suffered in the hands of some fans after losing weight.
Teni has also undertaken to replicate her physical rebrand into an artistic alteration that cuts across her music and fashion style.
Her style has taken a notable switch from leisure wear to a more Alternative style that balances unisex urban fashion with occasional offering of feminine energy.
While she withdrew from the scene even before her weight loss journey, her personality switched from adorable to more classy and laid back is starting to become more obvious to fans.
Musically, Teni appears to be headed into a new era where her Alternative fashion would be replicated in her music that combines mainstream elements with alternative flips.
Her latest single and only release of 2023 'No Days Off' is a combination of familiar Yoruba Tungba percussions with electronic elements and a fast BPM that's already familiar in the Alternative scene through the likes of Odunsi.
While Teni isn't likely to be making an attempt to become an Alternative act, she does intend to deliver a distinct sound that sets her apart from her contemporary.
This intention can be deduced from her comments in an Instagram live session where she brazenly states the obvious sonic monotony in the industry and her indubitable ability to deliver something different.