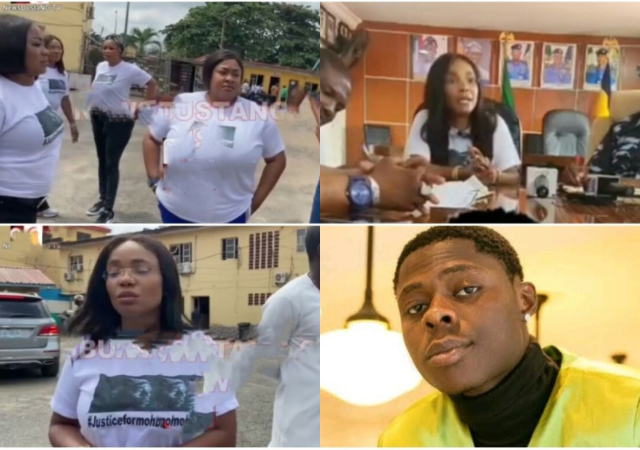 Mohbad: Actress Iyabo Ojo, Kiekie, others visit Commissioner of Police over singer's case
Mohbad: Actress Iyabo Ojo, Kiekie, others visit Commissioner of Police over singer's case
Following the untimely death of renowned Nigerian musician Mohbad and the subsequent problematic circumstances, actresses such as Iyabo Ojo, Kiekie,and others paid a visit to the Commissioner of Police's office.
Mohbad's unexpected death on September 12, 2023, at the age of 27, provoked significant calls for justice from Nigerians, particularly in light of unsettling footage that allegedly shown him being tortured by his old record label.
Iyabo recently provided an update with followers on her official Instagram page. She claimed that when their planned peaceful walk to Mohbad on September 19 was canceled, the Commissioner of Police summoned them to address the case in his office.
Iyabo, her colleague Foluke Daramola, and skit maker Kiekie, among others, were shown wearing t-shirts with the words 'Justice for Mohbad' inscribed on them.
Iyabo, who has been heavily involved in the Mohbad issue, promised her fans that she would keep them updated on the meeting's progress via her Facebook page. She asked people to leave any inquiries for the cops in the comments area.
Another video showed these Nollywood celebs gathered at theCP's office, where they expressed their concerns and inquires about Mohbad's tragic death. The Commissioner of Police answered their queries and assured them that justice will be done.
SEE VIDEO BELOW
Mohbad: Actress Iyabo Ojo, Kiekie, others visit Commissioner of Police over singer's cas