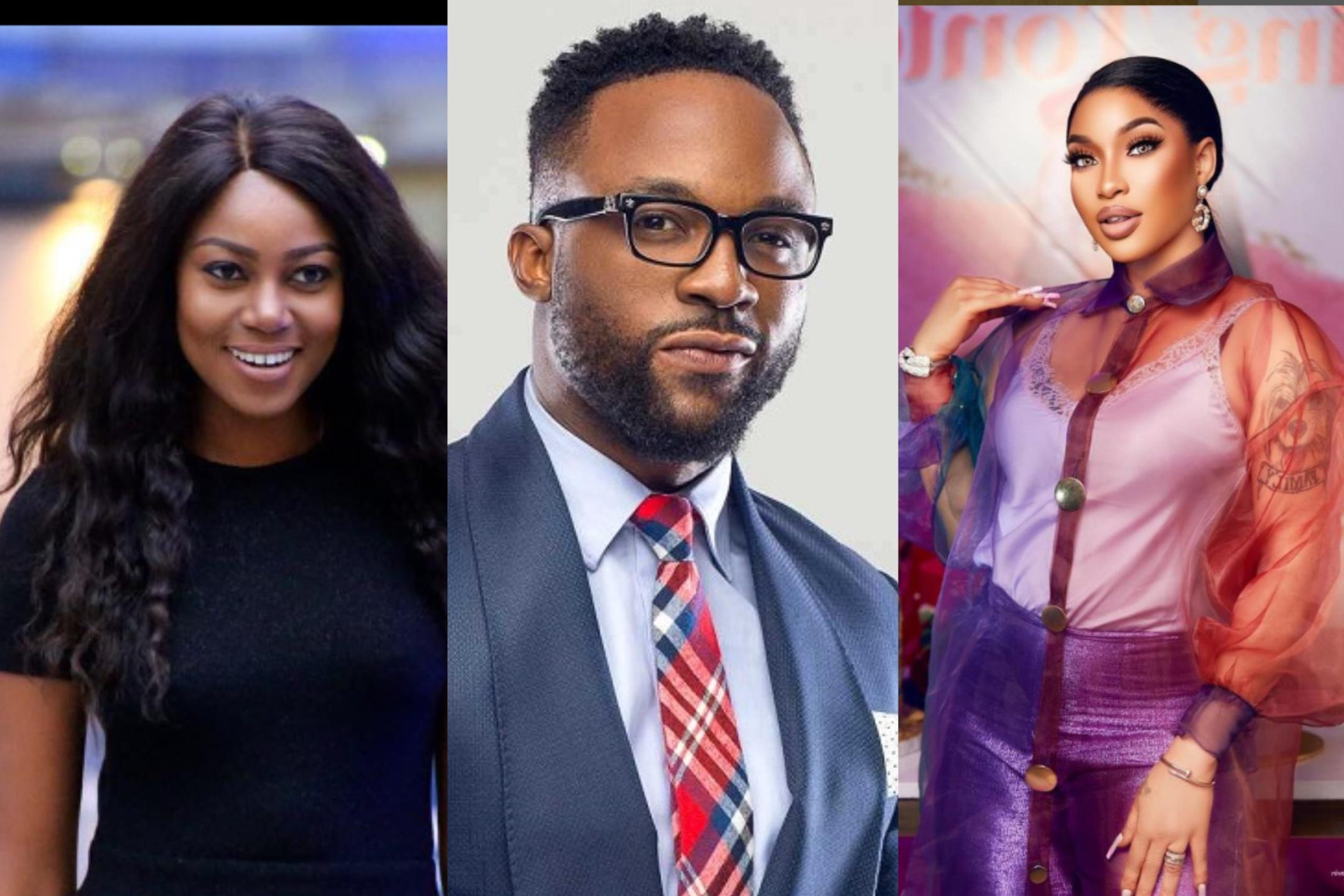 Make Tonto No catch you oh, My hand no Dey" – Iyanya challenges Yvonne Nelson
Make Tonto No catch you oh My hand no Dey" – Iyanya challenges Yvonne Nelson
Ghanaian actress Yvonne Nelson has been challenged by Nigerian Afrobeats musician Iyanya to identify the person who allegedly accused him of cheating with Nollywood diva Tonto Dikeh.
Following claims from her book that she learned about their romance through a third party who stayed with him, he made the request in a post on his Twitter page.
Yvonne stated that she received an anonymous contact from an insider who informed her that a popular actress used to visit Iyanya's residence while he departed, and that person turned out to be Tonto.*
She said in part; "One can therefore imagine my shock when I went to Ghana after one of my visits to Nigeria and someone called me from his house.
The caller said anytime I left Iyanya's place, another actress came over to him and sometimes slept over. The person felt strongly that there was something going on between them and thought I should know. That actress turned out to be Tonto Dikeh of Nigeria, one of the female celebrities Iyanya named in his "Ur Waist" song.
When I was convinced about the authenticity of the information I received, was heartbroken. I took to Twitter to rant and vent. Tonto Dikeh responded on Twitter, saying people changed and so did feelings, so I should move on."
The 'Ur Waist' singer asked her to mention the name of the person in his house who called her. He added that when she does so, he will address the facts of the matter.
Iyanya wrote; "So Yvonne Nelson said I cheated on her with Tonto Dike? Oh wow. I'll respond to this later. I no go write book, but…. For now make I go watch my new video Director just send me now."
"What's the name of the person who called her from my house ? After that question we will answer if her accusations are true or false and what really transpired. "LOVE & TRUST""
Tonto Dike is Typing, Yvone Nelson Get ready.😭😭
Make Tonto No catch you oh, My hand no Dey 😂😂"
Tonto Dike is Typing, Yvone Nelson Get ready.😭😭

— its iyanyaaaaaa💥 (@Iyanya) June 19, 2023
What's the name of the person who called her from my house ? After that question we will answer if her accusations are true or false and what really transpired.
"LOVE & TRUST" https://t.co/TTFlfBiO9x

— its iyanyaaaaaa💥 (@Iyanya) June 19, 2023
Make Tonto No catch you oh, My hand no Dey" – Iyanya challenges Yvonne Nelson