Kizz Daniel Booed Off Stage For Delaying US Fans For 4 Hours. (Video)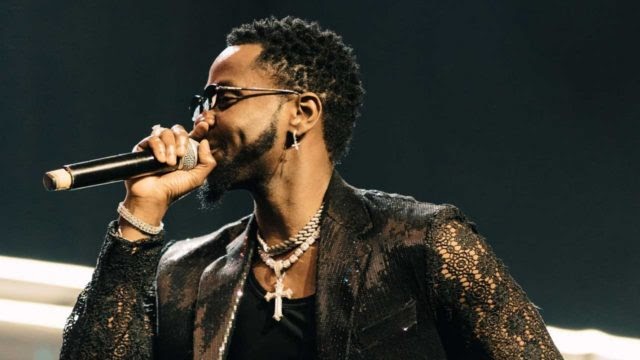 Ever since Kizz Daniel released his hit song, 'BUGA', in which he featured Tekno, his career has been moving by leaps and bounds. Asides topping several world charts, the song became one of the most shazammed songs in the world. The social media 'BUGA Challenge' was so popular that the Liberian president, George Weah, was also recorded dancing to it. 'BUGA' is indubitably a blessing for Kizz Daniel's career.
However, it seems that his successful streak was broken, after he was booed off the stage by angry fans, at DMV, USA. According to some videos trending online, the singer kept fans waiting for 4 hours, before coming on stage to perform. His instagram stories showed that he had boarded a private jet to the show, but still failed to reach there on time. He was scheduled to perform by midnight, but got there around 5 in the morning.
Also read: Kizz Daniel And Tekno's 'Buga' Video Hits A Milestone On YouTube.
A Twitter user at the concert also reported that even though he showed up late, Kizz Daniel and his team did not apologize to the audience. Rather, he hopped on stage to perform his DJ's playlist for 30 minutes.
His lateness and attitude angered fans, who hurled things at him on stage. In the videos currently circulating online, fans were also heard chanting 'Refund'. Nigerians have taken to Twitter to chastise the singer for his lack of discipline.
Daniel Regha : "Kizz Daniel showed up late to his show, he kept concertgoers waiting for 4 hrs & got dragged to filth on stage, that's what I expect from Nigerians whenever an artistes not punctual cos these artistes especially A-listers take Nigerians for granted a lot. Thank u USA fans."
Mandem, : "I have deleted all of Kizz Daniel music off phone… clearly he doesn't respect himself….4 hours late just to have your voice covered by the DJ for 20 minutes. Never again. In fact never come back to the DMV."
DJ Borsh of the BUJ : "How they booed kizz Daniel on stage in the USA, is what we should do in Naij to any artist that tries to come late to any show, I really don't want to be waiting till 4am to see anybody + refund."
PanafestUSA : "@kizzdaniel show in the DMV was the worst ever. He came 4hrs late and was on stage for exactly 30min. Total disrespect for fans"
Series Abiodun : "Kizz Daniel was 4 hours late to his show in USA only to perform for about 30 mins & the crowd weren't having it. Papers & cups were thrown on the stage as they screamed "refund" very typical of Nigerian artists when they have shows at home & they say charity begins at home.
Watch the video below:
View this post on Instagram