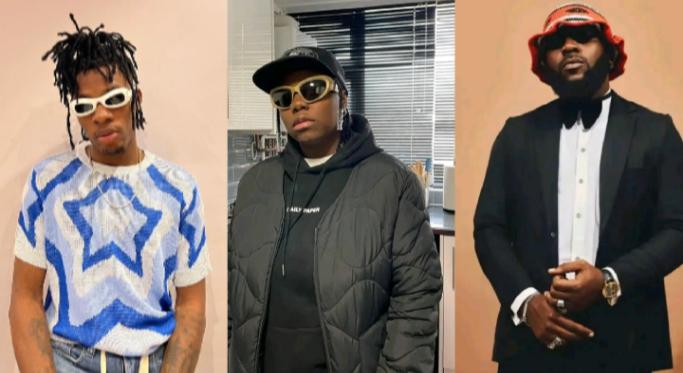 Joeboy, Teni, Odumodu Blvck thrill fans at Spotify Africa Heat
Joeboy Teni Odumodu Blvck thrill fans at Spotify Africa Heat
Spotify is celebrating the rebranding of African Heat, its flagship African music playlist that has shone a light on some of the continent's hottest music since its launch in 2017.
On Saturday, 20 May, Spotify invited creators, influencers, media, and music enthusiasts to join in fueling the heat at an experiential event in Lagos, Nigeria, dubbed #AfricanHeatParty to celebrate the rebranding of the playlist.
At the event, held at NextThought Production Studios in Lagos, Spotify welcomed guests whose electric energy lit up the venue. The party commenced with Jess Jess Finesse, who captivated the crowd with her exceptional hosting skills. Following her act, Wanni X Hanni, the first set of DJs, took the stage and succeeded in keeping the audience on their feet.
Shortly after, ODUMODUBLVCK, one of Nigeria's hottest artists, electrified the atmosphere with his energetic performance. He delivered crowd-pleasing hits like "Picanto" and 'Declan Rice,' even inviting Smada on stage to perform their recent collaboration, "PAPILO."
As the night progressed, the party maintained its incredible vibe when Teni made her entrance, displaying her unique style. She delivered an unforgettable performance, showcasing her hottest tracks, including "Power Rangers" and 'Case,' concluding with her latest single, "No Days Off," leaving the audience thoroughly entertained.
Spotify continued to turn up the heat with renowned producer and DJ, Sarz, whose distinctive sounds and mixing style delighted the crowd. Soon after, DJ TOHBAD, one of the industry's finest, delivered an outstanding set, further elevating the party atmosphere.
To bring the night to a spectacular close, Joeboy took the stage, wowing the crowd with hit singles like 'Call' and 'Baby,' and his latest banger, 'Duffle Bag.'
The event reaffirmed African Heat as the premier destination for African music and culture. Additionally, it showcased Spotify's commitment to actively promoting the next big music moment by supporting African artists.
For More Celebrity News Click Here