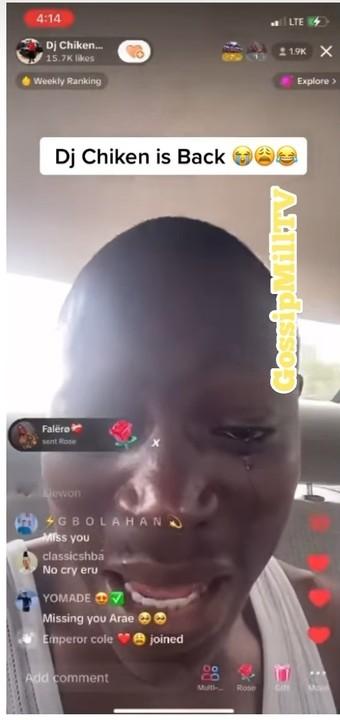 "I'm just coming from court, they tried to lock me up" – DJ Chicken bursts into tears after ex-girlfriend dragged him to court [Video]
DJ Chicken bursts into tears after ex-girlfriend dragged him to court
DJ Chicken, a controversial disc jockey, cries in relief as he leaves court after his ex-girlfriend unsuccessfully attempted to have him imprisoned.
Photos of DJ Chicken in court had gone viral, much like his colleague Portable who is constantly getting into trouble.
According to rumors spreading on social media, the DJ had been leaking nudees of his ex-girlfriend on his Instagram, which made her take a legal action against him.
DJ Chicken, who appears to be restricted to his home after his court appearance, expressed his thanks for being let free.
He said they had tried to lock him up in jail after the court cases, his voice filled with agony.
For More Celebrity News Click Here
DJ Chicken bursts into tears after ex-girlfriend dragged him to court