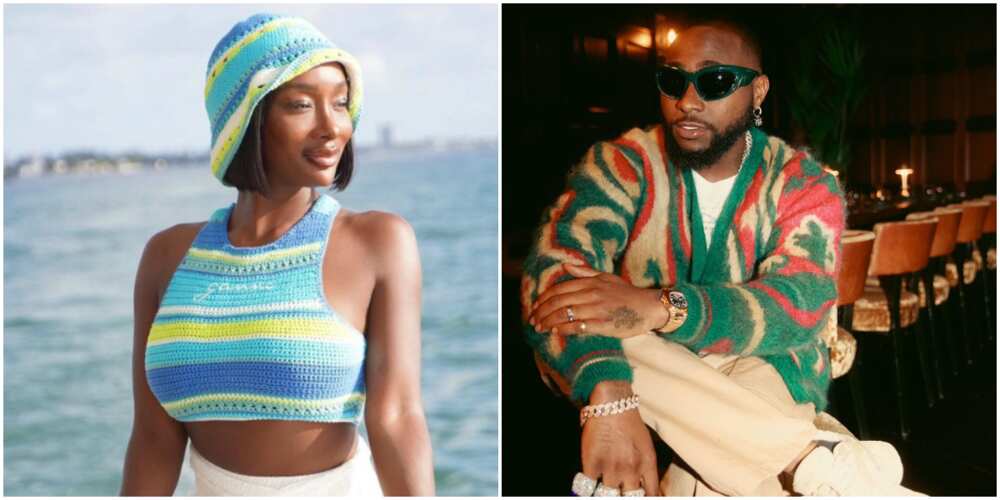 Endless Celebration as Twitter Suspends Davido's Alleged Pregnant Side Chick, Anita Brown's Account
Endless Celebration as Twitter Suspends Davido's Alleged Pregnant Side Chick, Anita Brown's Account
There is joy in the air for fans and followers of music artist, Davido, as his purported pregnant side chick, Anita Brown, has had her Twitter page removed.
Gistlover did a check on her page and noticed that Twitter has suspended her account.
Reacting to the post;
One Ngl Fabrics wrote, "It's better haba, dis babe just dey worry is on top fuel price. Make we rest abeg.
One Tess wrote, "Na Instagram remain. Thank God for the first step
One Christy Francis Tender wrote, "Let's do same to her Instagram account, please
One Pershenz wrote, "Long overdue
One Jimmy Cella wrote, "Next is her IG account
One Call Me Jessii wrote, "Davido's FC has done the needful
One Meklos wrote, "That serves her right. Her own is too much Talkative
One Debby Whyt wrote, "Her IG is next, please. I'm tired of her rant
For More Celebrity News Click Here
Endless Celebration as Twitter Suspends Davido's Alleged Pregnant Side Chick, Anita Brown's Account