"Davido, you're one of the greatest artistes in the world" – American Rapper, Tory Lanez.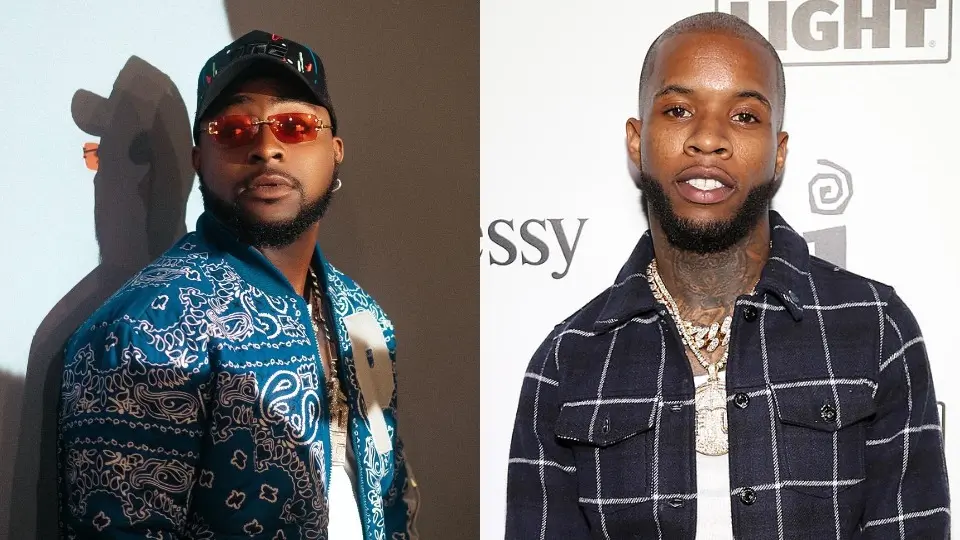 Also read: American Rapper, DaBaby, welcomes Davido To The US In A Grand Style. (Watch here) 
Davido is currently in UAE to perform at the Afroworld festival. There, he and his crew linked up with American Rapper, Tory Lanez, at a resort. Tory Lanez showed the world that he was a big fan of Davido by showering praises on him. In a video he posted on his Instagram account, he declared Davido as one of the biggest artistes in the world, giving him his 'flowers'.
Tory Lanez gave a reason for his declaration. He mentioned that Davido tops every of his previous music records, making him a top gun in the global music industry. Fans have speculated that Tory Lanez was hailing him, so as to get a collaboration in the future. The two artistes have worked together before, when American Rapper, Casanova, featured them in his hit song – 2AM
What do you think about it? Is Davido truly one of the greatest artiste in the world, or is Tory Lanez just overhyping him for a collaboration?
Watch videos of them hanging out in UAE below:
View this post on Instagram