Daniel Regha Trolls Davido Over Tweet (see details)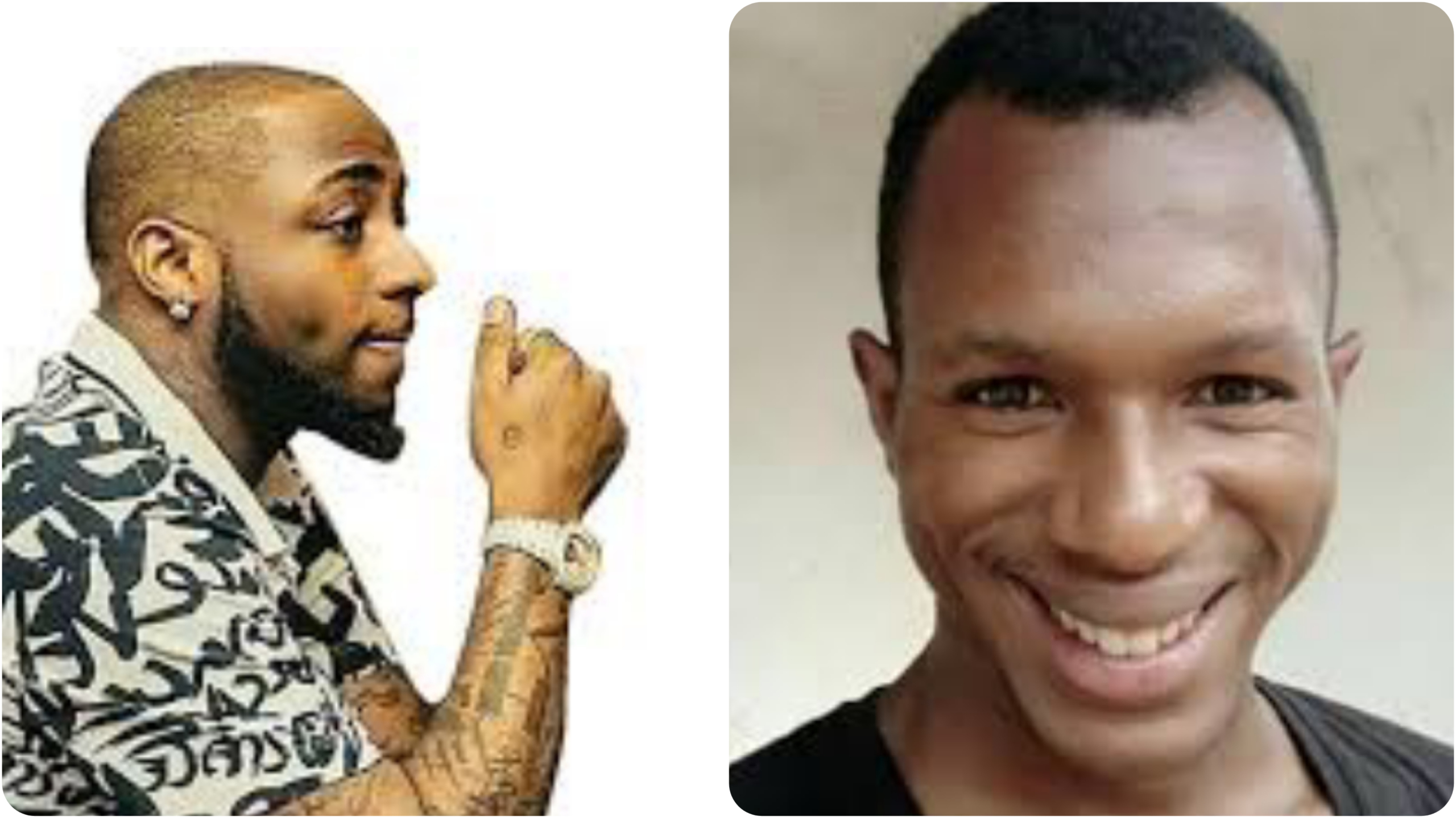 David Adeleke, Widely known as Davido is no stranger around money or being called a philanthropist.
As the Founder of the 30BG- 30 Billion Gang, he is not new to the giveaway game.
Recently, in his tweet, he said, "one day I'm gonna be able to wake up and credit all my friends 1 million dollars…. E go happen"
Read also: LoJay Teases New Music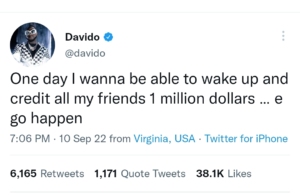 As expected, this tweet generated a whole lot of response from fans, and criticism on the other hand from critics, one of whom is the ever famous Daniel Regha.
He aggressively opposed Davido and called to attention that the latter has a #20m debt which he owes the public.
He went ahead to say that Davido was shortsighted and not wise in his spending plans amongst other things.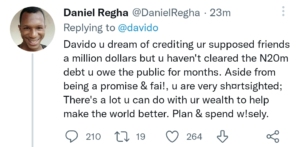 This is extremely very aggressive, but is it true? Could it be an advice that should be heeded? And Davido's fans… Would they take this up or would they have better sight?
Davido has been called many good names especially since he decided to donate his birthday earnings to orphanages across the country.
What do we make of this attack? Can't a man dream of giving friends a million dollar in peace? Or is it "unwise" like Daniel Regha said?
It would be great to have your comments. Do share your thoughts with us in the comment section.
One day I wanna be able to wake up and credit all my friends 1 million dollars … e go happen

— Davido (@davido) September 10, 2022