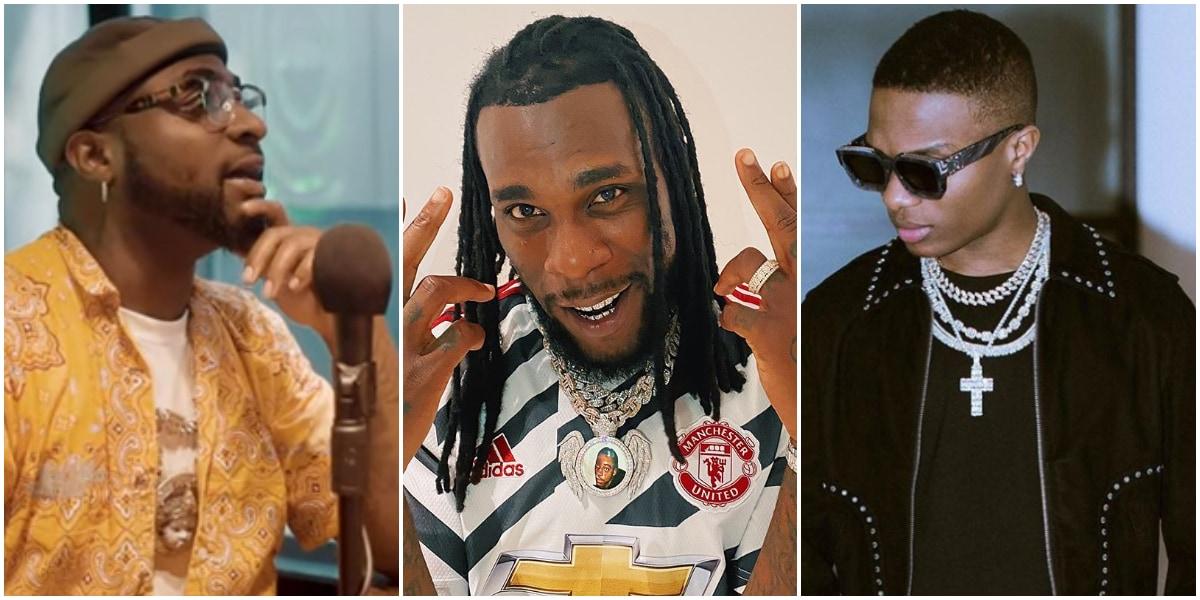 Burna Boy Tops the List as Performance Fees of Nigerian Superstars Wizkid, Davido Leaks Online
Burna Boy Tops the List as Performance Fees of Nigerian Superstars Wizkid Davido Leaks Online
Burna Boy, Wizkid, Davido, and Olamide's performance fees has gone viral, with Burna Boy dominating the topping the chat.
Nigerian musicians have achieved popularity and made money in a variety of ways, including streaming, endorsements, and item marketing.
However, performance fees continue to be an important source of revenue for them.
Artists have been exacting larger remuneration for their performances at events, gigs, and concerts since the rise of Afrobeats.
Top Nigerian music singers, according to Adeshola Adefuwa-Cole, CEO of Cole Management Services, prefer to charge in dollars, either at home or overseas, to stay up with global market pressures.
Adefuwa-Cole disclosed how much some of Nigeria's biggest music stars charge per event.
Burna Boy has the highest performance charge right now, charging $1 million or more every show.
Wizkid charges between $800,000 and $1 million dollars, while Davido is in third place, charging around $500,000. Olamide also charges costs $500,000 per performance.
extra considerations are made aside from the fixed performance fees, as the artists make extra requests for themselves and their crew as part of the show's convenience.
For Wizkid, for example, a chartered airplane with one business class and six economy roundtrip tickets must be given.
Many factors influence the fees charged by top Nigerian music artists, including the location of the concert, the size of the audience, and the artist's popularity.
"The booking must be confirmed before the contract is signed and it must be one business class and 6 economy return tickets from Lagos. For accommodation, it is one penthouse suite, one premium suite and ten single standard rooms.
For Per-diem or daily allowance, it is $300 (Artiste), $200 (Manager) and $100 (crew) daily per person. And also, ground transportation and security must be provided," he said.
For More Celebrity News Click Here
Burna Boy Tops the List as Performance Fees of Nigerian Superstars Wizkid Davido Leaks Online