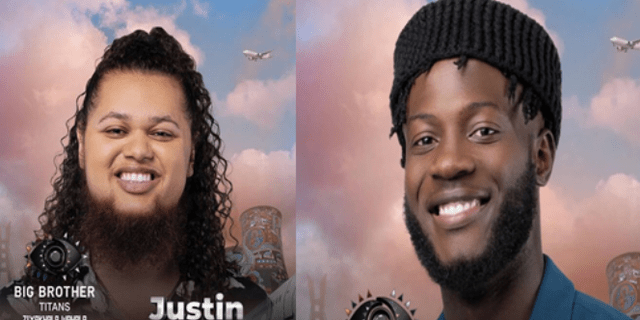 Blaqboi, Justin get evicted from 'BBTitans'
These two are the latest evictees from the show.
The Sunday eviction show on the 'Big Brother Titans' is always a lot for the housemates and viewers and last night was no different.
Things kicked off with Justin as the first to be botted of the show amidst tears and hugs from his fellow housemates.
Reacting to the news with a smile on his face, the South African housemate said, "There are no words to describe how I'm feeling right now. I'm extremely proud with how far I've made it."
And so Justin is the next to leave the #BBTitans house tonight. Catch up with him as he joins us on stage.

Our exclusive exit interview with him will drop on our site tomorrow: https://t.co/9v3BGYoPpt pic.twitter.com/kDktIuFXUE

— Big Brother Titans (@BigBroAfrica) March 26, 2023
After a few highlights of the tasks and party during the week, Blaqboi was the next person to be evicted.
Like his South African counterpart, the Nigerian contestant reacted to the news with a smile telling Ebuka, "At this point, I feel like my fate is to leave the house now."
Another one bites the dust. It's time for Blaqboi to leave the #BBTitans house. Tune in to hear about his journey in the house.

Check out the record of his time in the house here: https://t.co/nUIBAiI4RA pic.twitter.com/ZpSmSKnoLd

— Big Brother Titans (@BigBroAfrica) March 26, 2023
Sharing his thoughts on his situationships, Blaqboi told Ebuka and Lawrence they were all his "friends", adding that "none of it was a game for me."
The housemates were evicted after spending 105 days – 10 weeks in the house. With the eviction of Justin, and Blaqboi, the housemates are down to seven with $100,000 to be won.
For more BBTitans Updates Click Here