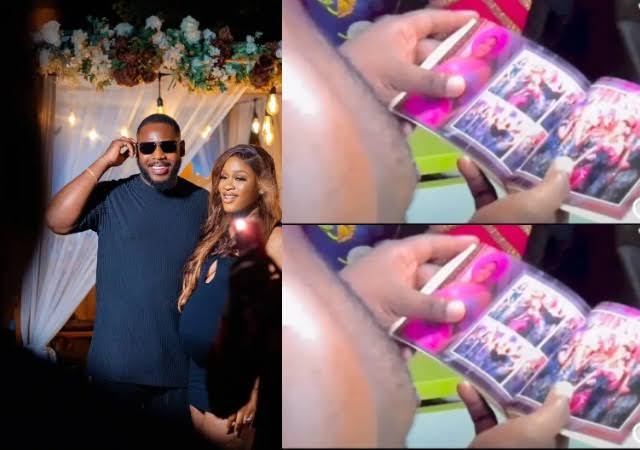 Beautiful Moment as Married Frodd Was Spotted Browsing Through Wife's Photo Album [Video]
Viewers swoon when Frodd, a married BBNaija 'All Stars' housemate, is shown flipping through a photo book of his and his wife's traditional marriage to refresh his recollection of her.
The reality star, who appeared on the show in season 4, surprised many when he returned to the house because he and his wife were expecting their first child together after their marriage in February.
Frodd had cleared the air on this after explaining his purpose for being on the show to his fellow inmates.
Frodd was recently caught on video flipping through a little photo album with typical photoshoots of him and his wife.
This has got viewers gushing over the act as they infer that he misses his wife…
temilolasobola said: "Good husband"
bre_ndyy reacted: "Frodd na lover man ,he didn't fake it 106 the first time n that was why he had my vote the first time n will have it again."
its_rayomi wondered: "Do they allow him talk to her, cause i can't imagine not hearing my husband's voice for a week not to talk of when I'am pregnant"
fridawiththegoodhair wrote: "Froda the lover boy he's wife is enjoying sha"
thisisuche_ stated: "There are good men oooh …na you just get bad attitude"