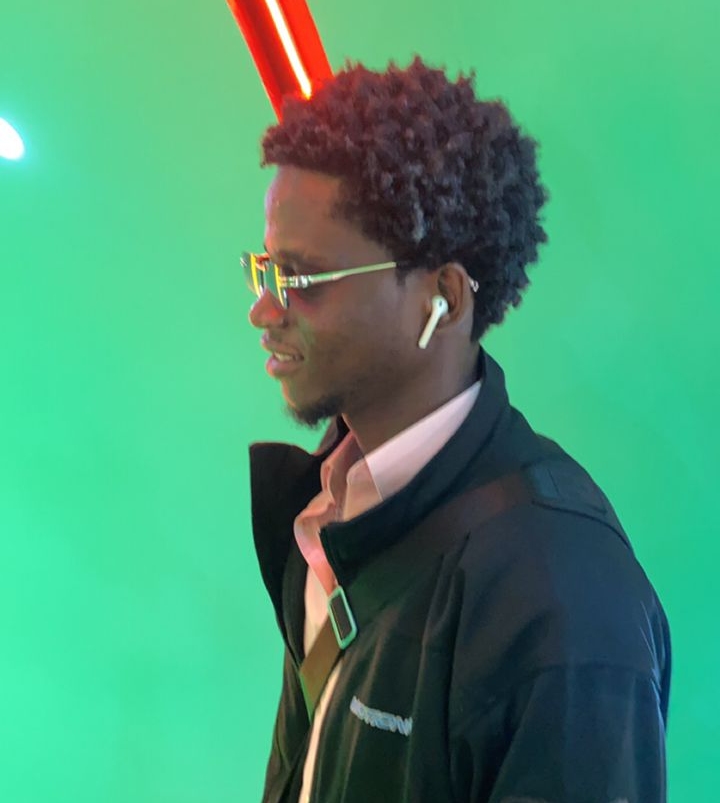 Ajayi Martin Aka Marteenoh
Ajayi Martin Aka Marteenoh
Ajayi Martin (born June 6,1994) is a Nigerian singer and songwriter. He's one of Nigerian acts who also experiment with different sounds.
He has released a lot of good music such as "Love like no other" and "Aloyinlohun".
Early life
Martin is from Southwest Nigeria. Both parents from osun state, he was born in ogun state in 1994.
He comes from a family of music lovers, his father bought him different musical movies like "The sounds of music" and also grew up listening to music icons such as Celine dion, Micheal Jackson, Fela Kuti, Bob Marley,Ayinla and so many more. His dad bought him his first Guitar 2013.
Education
Martin completed is elementary and secondary school education in sango otta ogun state.
He studied at a top university in Lagos Nigeria (Unilag).
Career
From an early age, Martin became interested in Entertainment (singing,dancing and art) he started composing songs whenever he had a new experience or inspiration.
He and his close friends formed a boyband back in church named "Hallelujah Crew" which was later changed to T.M.M.E (The masters' mind empire), they competed in talent shows in Nigeria.
He launched his music career in 2015 when he dropped songs like Malomo, hustle and hopeful. He and his friend Abolade Bobby started working with Beebee Bassey for pulseng as vocalists in a live band which was made up of Bee Bee Bassey – a rockstar guitarist and Nigerian Idol top 5 finalist, Teenoh Blaze and Bobby F.H.B Nigeria's Got Talent, University of Lagos semi-finalist with Sunny George – Nigerian Idol's official keyboard player and music producer.
In 2016, he and his friends collaborated on his single titled "Love like no other".
His debut Ep,"TEMITOPE" was dropped in July 2019 on Audiomack, the Ep is a seven track project.
He and his boy band T.M.M.E appeared on the show, Wake Up Nigeria in April 2019. Also been interviewed by city FM, WFM and their songs have been played on Raypower, Wazobia, Faaji and they are on streaming platforms like Apple Music, Spotify, Amazon, Deezer and Audiomack.
Hardworking musician, Marteenoh has collaborated with artiste such as Nelson Bello, Tiwani, Mouzies, Abolade Bobby,Kaweezy and Peterjay.
Social Media
*Instagram handle – @Marteenoh
*Twitter handle – @ Marteenoh_
Personal Life
Marteenoh is in his late twenties and he is based in Nigeria and has a very close relationship with his mom and siblings.
Full Name
*Ajayi Martin Temitope
Stage name
*Marteenoh
Nationality
*Nigerian
Occupation
*singer,songwriter and a Businessman.
Marital Status
*Undisclosed
Discography
*stories that torch
*malomo
*Love like no other
*Que sera sera
*Ori Owo
*Ep – Temitope seven songs.
*Ep – Toti (tip of the iceberg) four songs.
*Superhero
Profile of Work
About me:
I'm a singer-songwriter with a passion for blending folk, Afro , and blues influences into a unique sound. I've been performing and recording music for over two decades, and I'm constantly exploring new ways to express myself through my art.
For More Afrobeatsglobal Artists Click Here